Meet Your Trust Building® Experts
Michelle Reina, PhD and Dennis Reina, PhD are each internationally sought after Trust Building® consultants, speakers and executive coaches.
Having been deeply engaged in the research and application of organizational trust-building principles since the early 1990s, both Michelle and Dennis are today considered pioneers in the field. Their work focuses on the comprehensive study of Trust Building®: defining it with measurable benchmarks and applying that knowledge to organizations so people and workplaces can thrive.
Their passion for trust is their life's work.
Implementing what they have learned and teaching others to apply that knowledge into actionable steps is why Reina® Trust Building® Consultants was created. Making a difference matters: organizations they've worked with have experienced a 25% increase in engagement scores within nine months.
Together, Michelle and Dennis have co-authored two award-winning, best-selling books: Trust and Betrayal in the Workplace: Building Effective Relationships in Your Organization, (3rd ed.), and Rebuilding Trust in the Workplace: Seven Steps to Renew Confidence, Commitment and Energy.
Both have published numerous articles appearing in the Wall Street Journal, Forbes, Fortune, New York Times, Inc. Magazine, and Harvard Business Management Update. They have appeared on CNN, CNBC and a variety of radio shows.
Michelle and Dennis have received several leadership awards, including the Strategic Leadership Award by the World HRD Congress.
Their work has been published in peer review journals, including the American Journal of Critical Care. Awards include US Army Chief of Chaplains (2005), Nautilus Silver Book Award (2007), Top-100 Thought Leaders in America (2010) and Axiom Silver Business Book Award (2011), among many others.
More about Michelle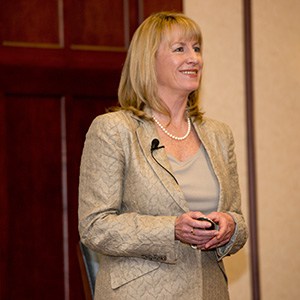 Traced back to her 20s when she took on progressively more challenging responsibilities—from running a chain of stores to managing an operation with over 300 people and a $42 million budget—Michelle's entrepreneurial spirit is a unstoppable force.
Those early experiences taught her to trust in herself to create new opportunities. Today, Michelle works tirelessly with women leaders and entrepreneurs, teaching how they can fully integrate Trust Building® into their professional and personal lives and thrive in their careers.
In 2017, she delivered the keynote address to participants at the World Women's Leadership Conference in Mumbai, India.
More about Dennis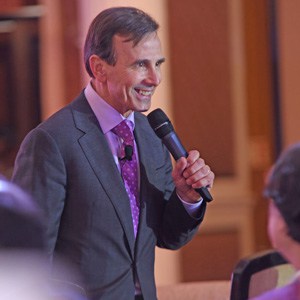 Dennis's life-long experience with team-based Trust Building® started on the walls of Yosemite National Park in the 1970s, where he ran the Yosemite Mountaineering Center and taught rock climbing.
Today, he applies several decades of accumulated knowledge and experience: providing individual clients with a unique mix of executive coaching that fuses the development of bold risk-taking with gaining deeper self-awareness. This includes working with men to help them better express feelings and emotions as part of their professional journey in building effective relationships with others.
Backed by a Team of Experts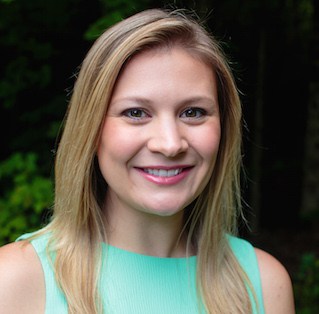 Amanda Fallon, Assessments and Research
Amanda joined Reina shortly after graduating from college with a BS in Business Administration. She hit the ground running, learning all aspects of our business. Amanda now holds an MBA from the University of Vermont, and she oversees our trust assessments and related research.
Her purview: making sure our clients get the most out of their assessment experience and results. She coordinates assessment processes, clearly interprets data, and designs the customized trust reports our clients find so valuable. She also serves as the project lead for ongoing assessment development and refinement.
High touch and highly responsive, Amanda receives praise from clients for her mastery of detail and delightful demeanor.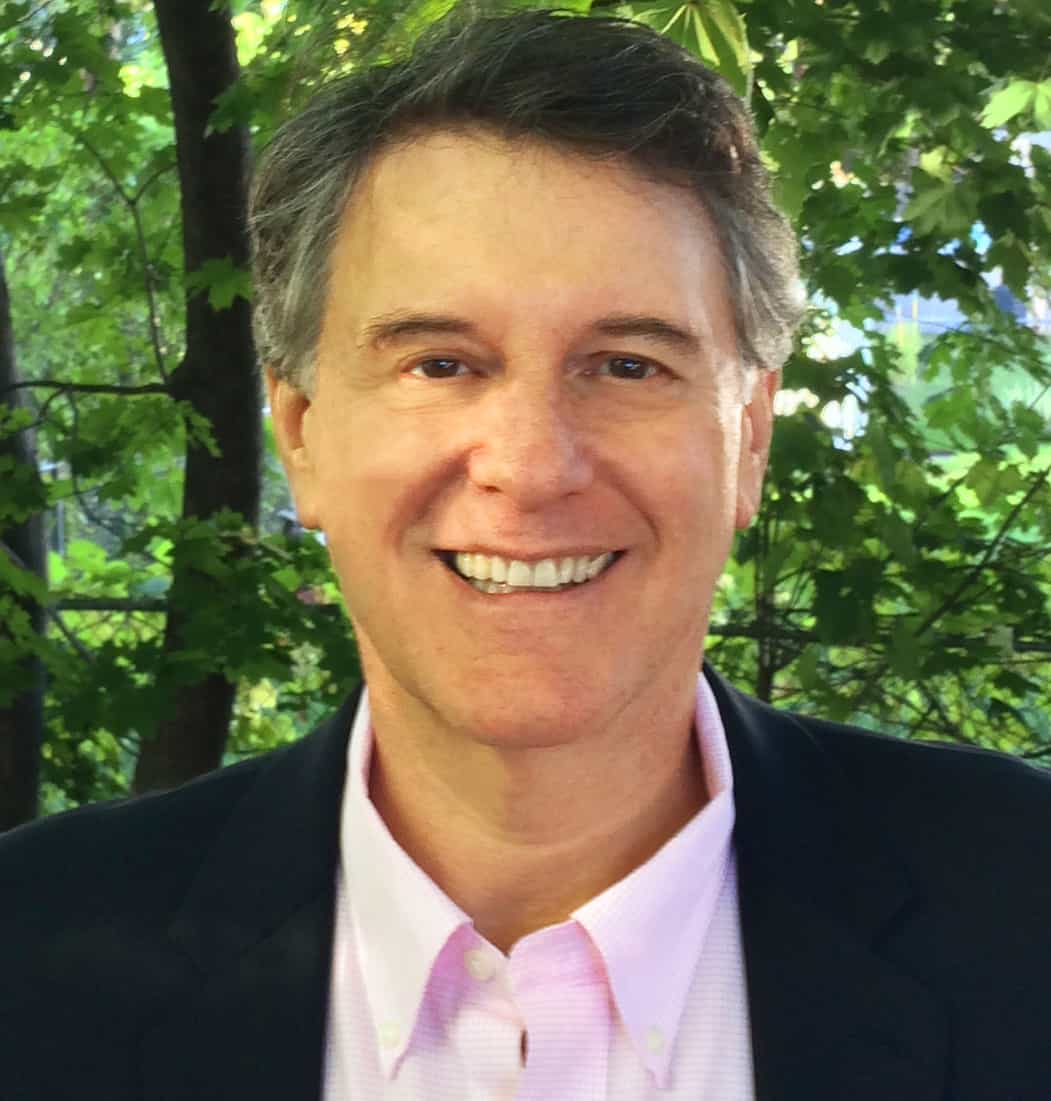 Jon Mickelson, Psychometrics and Analytical Research
Jon ensures our trust assessments are statistically robust, understandable, and actionable. He also designs interim assessments that help our clients monitor progress to meet their Trust Building® goals.
Educated by the University of Iowa Lindquist Center for Measurement and Harvard University, Jon has expertise in psychometrics, research methods, and data analysis. Since the early 1980s, he has worked in the field of assessment, research, design, and evaluation.
As an analytics consultant with some of the world's most recognized corporations, such as Gillette, Lotus, and Microsoft, Jon's work has included survey instrument and model validation and determining predictors and drivers of successful business outcomes.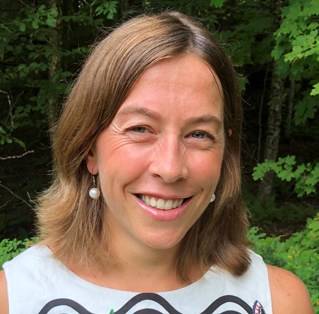 Melanie Martinelli, M.A., Global Program Design & Delivery
Melanie is a Reina Master Certified Trust Practitioner in the full suite of Reina Trust Assessments and Trust WorkOut® methodology. She oversees the development of Reina customized, end-to-end solutions specifically designed to meet the unique needs of our clients.
Melanie is a seasoned specialist in crafting OD solutions that generate high impact results. Passionate about creating transformative learning experiences, she incorporates the most relevant research and development, as well as industry best practices, into her work.
Melanie ensures that Reina programs are engaging and supportive of discovery and transformative learning, to create lasting and measureable impact.
A developmental professional at heart and an entrepreneur in her mindset, Melanie co-founded C2C-OD in 2008, which began as a firm catering to India-based companies and grew to providing organizational development solutions globally. In 2018 she co-founded The Learning Gym, a Hong-Kong based company specializing in up-skilling learning professionals in the field of needs analysis, workshop design & delivery as well as learning evaluation.
Certified in numerous programs including Accelerated Learning and Kirkpatrick Evaluation, Melanie is a life-long learner. Fluent in German, English and French, Melanie designs with specific sensitivity to cultural differences and incorporates unique regional adaptations to help maximize participant learning and growth.
When not traveling, she enjoys a variety of outdoor sports such as snowboarding, trekking, swimming and running.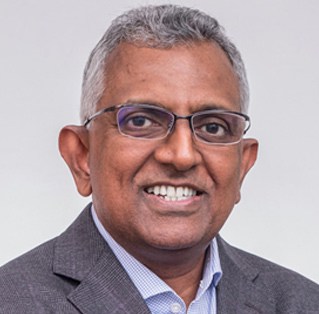 Samuel Kurian, Reina Master Certified Trust Practitioner
Samuel is a Professional Certified Coach (ICF), Mentor Coach, Supervisor, Counsellor and Consultant. A leader in coaching CEOs and Senior Executives of international companies during times of change and strategy shifts, he combines organizational and executive coaching specialties, senior executive alignment, innovation and change leadership, as well as strategic direction for building high-performance teams.
"The Reinas have helped leaders wade through the noise of emotions and general frustrations so they can quickly take action, change behavior, and make a difference. Every executive wants that."
— Badger Godwin, Vice President, Global Safety & Security, Starbucks Coffee Company
Trust Runs Deep
Applying their academic training, Michelle and Dennis have conducted extensive trust-focused research over the last two decades. Having interviewed thousands of executive leaders and held small group discussions with countless groups of employees, they made a striking discovery: when people talk about trust, they focus most on where trust was broken in the past.
Rebuilding trust, therefore, is a vital skill.
It's one that many struggle to attain and sustain. When we are successful at using this skill, we can live with trust from the inside out.
This is why Michelle and Dennis dedicate themselves to Trust Building®: to help more people in organizations both large and small achieve faster growth, confident leadership, stronger teams and soaring profits.
PLUS Reina includes a team of experts specializing in consulting, facilitation and coaching, to further deliver tailor-made services to clients.
---
VALUES MATTER
When you choose Reina as your Trust Building® consultants,
you get a team that is guided by Four Core Values:
1.


Do the right thing, defined by choices

We are defined by our actions. Honesty and trust telling are found in what we do, not just what we say. This means practicing transparency, taking the high road, keeping promises and delivering our best work. Every time.
2.


Build for the greater good

The work we do together serves more than ourselves. We engage and partner with others to serve the needs of others first. This is how the best creative solutions happen. It's how we harness the very best in each other and in others and gain knowledge, and wisdom.
3.


Find truth with a lot of digging

Working together on Trust Building® means pushing boundaries, challenging assumptions and being courageous. It also means taking personal ownership of choices and actions. This is how we embrace the fullness of the human experience.
4.


Honor mind, body and spirit. Always.

Acknowledge that everyone is struggling and deserves compassion. Our work together seeks to create space for each person's intellectual and spiritual growth. Because when we look out for the well-being of all, we summon the very best aspects of ourselves—to the benefit of others.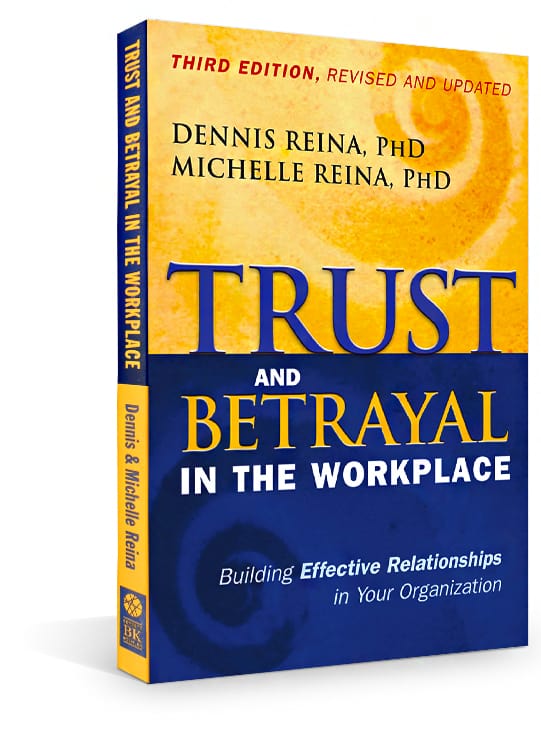 Third edition of our bestselling book Trust and Betrayal in the Workplace
---
Revised with new case studies, fresh tools and timely reflections on how you can recognize and shift trust-breaking behaviors.
---
Put Trust Building® in Your Inbox
Subscribe to our newsletter today
Subscribe to our newsletter today: get valuable updates and ideas on managing organizational change and building deeper trust between people in your workplace.
CLIENTS
Reina Trust Building® serves a wide range of enterprise and public-sector clients across North America and worldwide. Working closely with business leaders, they help organizations define and restore trust so that people and workplaces can thrive.
Their client list includes AMEX, Ben & Jerry's, Dartmouth Hitchcock Healthcare, Harvard University, Johnson & Johnson, Lincoln Financial Group, Miller Coors, Nokia, Toyota, Turner Broadcasting, Walt Disney World and the United States Treasury Department among many others around the world.
---
CASES
Browse the case studies of clients—people just like you—who called on Reina Trust-Building® to help address leadership, growth, collaborative and change-management issues in their workplace.
See the transformation for yourself. The facts are compelling and the outcomes are measurable gains. As a direct result of working with us, Reina clients have witnessed and reported:
25% increase in employee engagement scores within nine months
Transformation from lowest to highest producer out of 12 plants nationwide within eighteen months
63% boost in trust-building behaviors within nine months
Turnaround of a $30 million faltering strategic initiative: bringing it in on schedule and within budget
18% decrease in union grievances
80% decrease in trust breaking behaviors
$1 million saved in associated strategic planning costs
More than a 60% jump in positively ranking "Trust of Communications" within nine months
---
Trademarked Insights
The insights and services offered by Reina® Trust Building® Consultants is the product of two careers worth of effort.
It means that Reina® clients benefit from a wide range of unique products and services—including proprietary methods and approaches.