YES! I want to sign up today
To secure a limited seat at the Reina Trust Assessment Certification Program.
Trust Assessment Certification
Stowe, VT  November 4, 2019 9 AM - November 8, 2019 3 PM
Make Trust Your Competitive Advantage®
Organizations thrive and become much stronger when they can identify and build trust within teams, and between employees and leaders.
Our systemic approach to identifying and healing broken trust throughout the different parts of an organization is time tested and scientifically backed. And now, you too can use our tools to teach others how to build deeper trust, starting with our Trust Assessment Certification Program.
With this program you not only gain certification in the Reina Trust Building Assessment® suite, you join the ranks of our worldwide community of practitioners.
Register Today
Early Bird Discount
Register before
October 4, 2019
$3,750 USD
Full Program Fee
Register after
October 4, 2019
$4,250 USD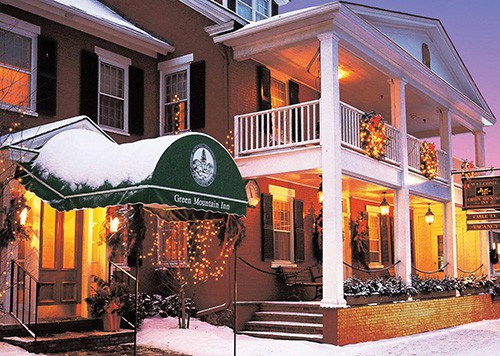 Lodging
A limited block of rooms have been reserved at a special rate for this event at the award-winning Green Mountain Inn.
You MUST CALL the Green Mountain Inn to get this special rate. It is not available through online booking!
(800) 253-7302
18 Main Street, Stowe, Vermont 05672
The Power of Reina Trust Assessments
Our signature assessments are the product of 25 years of academic research, testing, and in the field application. We use these assessments as the basis of our own client work, and have seen first-hand the transformation this work brings to organizations and to individual lives.
Trust is Not an Abstract Idea
It affects how people interact and work together, and so it affects your ability to succeed in every aspect of your leadership, your team, and your organization.
It is measurable.
The Trust Assessment Suite allows leaders, teams, and organizations to understand where trust is working for them and where more work needs to be done.
The Reina Team Trust Scale® (TTS): a Team Trust Assessment helps teams know where trust stands within their team along four levels from very low to high.
The Reina Leadership Trust Scale® (LTS): a Leadership Trust Assessment helps a leader know the quality of trust in their relationships with others. The leader you serve will know where trust is high and will pinpoint specific opportunities to take it to the next level.
The Reina Organization Trust Scale® (OTS): an Organizational Trust Assessment gives top leadership a comprehensive view of where trust stands, segmented by division, function, or other targeted areas.Gain a clear view of trust throughout every level of responsibility, and develop a clear roadmap to hardwire trust into your workplace culture.
As the only authorized way to become a Certified Trust Building® Practitioner, this exclusive program provides you with privileged access to the Reina Leadership Trust Scale®, Reina Team Trust Scale®, and the Reina Organizational Trust Scale® assessments.
Trust Building the Reina Way
In this program, participants will develop the skills needed to deliver the suite of Reina Trust Assessments.
The certification program emphasizes the Reina Way -  a scientifically backed methodology for assessing and building trust throughout all aspects of an organization. Using the The Reina Trust and Betrayal Model®, participants will learn about how trust is made, how trust is broken, and how trust can be rebuilt.
They will develop the skills to interpret the data given by the assessments, and bring that data to clients in a meaningful way.
Participants will begin the process by doing pre-work prior to the beginning of the program. This work familiarizes you with the Reina Methodology, and gives you experience in taking the assessments so that during the program you can get hands on training in giving, and getting, feedback from the data collected.
During the Program, you will:
Develop an Understanding of the theoretical underpinning of the trust assessments.
Learn what trust means, the behaviors that build it and how they are measured.
Learn the subtle, and not-so-subtle, ways trust breaks down and how this vulnerability of trust impacts leadership effectiveness and team performance.
See the rich opportunity for transformation a breach of trust provides to leaders and teams.
Gain understanding of the Reina Trust Scale® system: When to use which Trust Assessment.
Learn how to read and interpret the Team Trust and Leadership Trust Scale® feedback reports.
Develop skills for delivering trust assessment feedback through first hand practice sessions.
©2019 Reina, Your Trust Building® Consultants