Reina's Desktop Quick Reference Guides 
Special Offer For ATD Attendees
These quick references make it easy to refer to the Reina Trust & Betrayal Model® in your daily work. Having this visual cue, right on your desk, is the perfect way to keep Trust front and center.
This kit includes 10 Desktop Quick Reference Guides and provides 9 visual models, including;
Trust Building at Work
Dimensions of Trust; The Three Cs
The Seven Steps for Healing
The 4 Pathways to Trusting Yourself
And More...
As an attendee of the 2019 ATD Conference we are offering this special discount to you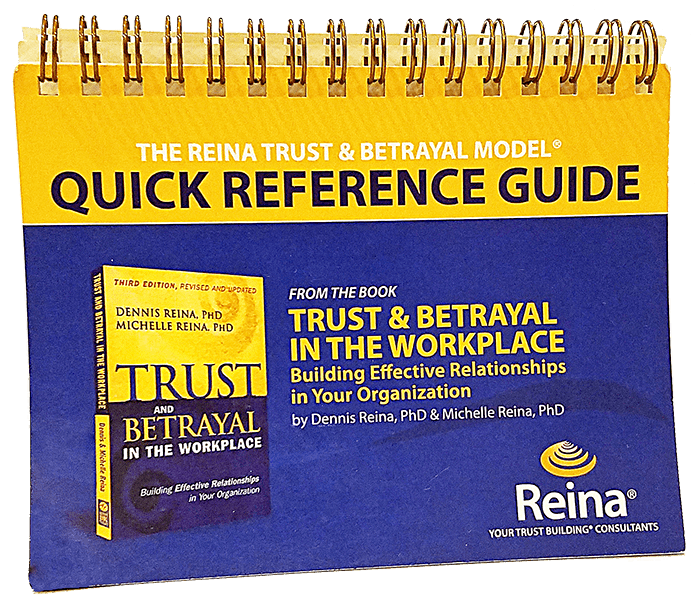 Valid only until June 1!
Now $85 
Regular Price $100 USD